Fragments of the Past – The Roleplaying Game è un GDR narrativo con un'ambientazione che riecheggia il mondo dei poemi e delle leggende del Mediterraneo arcaico.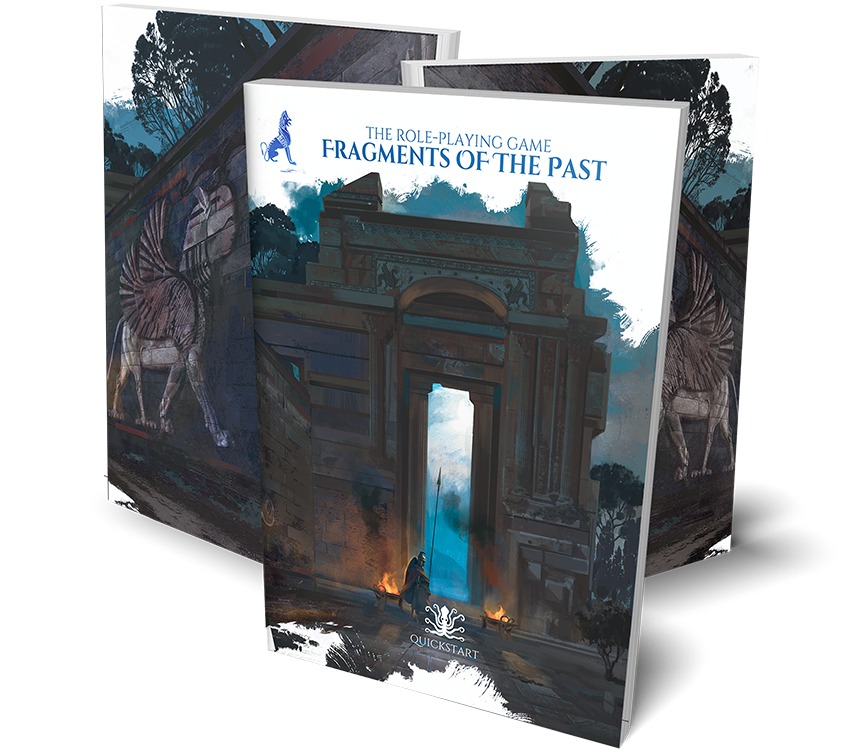 Scarica la Quickstart con tutto ciò che ti serve per iniziare a giocare!
Un mondo vasto fatto di miti, lotte implacabili, sagge matriarche e stirpi di eroi.
Un regolamento semplice al servizio della narrazione.
La Tragedia-Avventura 'Il Destino della Città delle Murene' per giocare nelle vesti degli ultimi nobili discendenti della stirpe degli Acamantidi.
110 pagine e più di 40 illustrazioni per immergerti nell'atmosfera ardente di un mondo arcaico.